Hiiii!!! (The exclamation marks in the first word can depict my excitement)
So my last post was about the Outstanding Blogger Award. Well, this post is related to an award as well! I really couldn't believe it….(Relax girl!)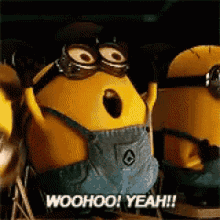 I want to thank Safa Sherin for nominating me.😊
She is a wonderful blogger and her blog "Poetic Heart" is truly worth reading!


The Rules
Thank the blogger that nominated you and give a link to their site.
Do a post to show your award.
Give a summary of how your blog started.
Give two pieces of advice for any new bloggers.
Select at least 15 other bloggers for this award.
Let each nominee know you've nominated them and give a link to your post.
Summary of how my blog started
It was a normal day during the lockdown. While taking a shower I was thinking of an article I recently read about blogging. Suddenly the idea of blogging struck my mind. I liked to write quite a lot (I still love writing😂). I contacted my uncle so called "Chachu" by me. Chachu was into technical stuff so we both together surfed the web for the best platform for me to start a blog.
WordPress was the first recommendation but the tutorials we saw on YouTube mentioned that WordPress is complicated and newbies should not use it.
So we went for the second option which was Blogger. After preparing my write ups I felt that I lack confidence so those drafts were in dust for few days. Me and Chachu made the blog fully functional and I gained some courage and posted my first post ever "How to improve your Poetic Skills" on May 19th 2020. (That post is still alive! You can go and check it out!)
After a month or so we decided to get our blog on social media (facebook, twitter and stuff). Things were going well but that one notification by FB which said my account has been blocked because FB thinks we are a ROBOT. Umm we tried using different accounts as well but that didn't work. All accounts were being blocked. We thought maybe we are providing the link of Blogger that's the reason of account blockage. So then in July end we arrived at WordPress, yes it took some time to understand how things work. In mid August I posted my first post on wordpress. And believe me it's going pretty well.
One thing, I really didn't use social media with wordpress yet😂.
Pieces of Advice to new bloggers
I still need to gain lots of experience of blogging but somethings that I learned in my journey till now are:-
1. Read more blogs by other bloggers. One shall remember someone else's success does not take away you from yours. Follow others if you like their posts and learn to appreciate.When you explore new blogs, you get ideas for your blog as well.
2. Another tip is use good vocabulary and nice grammar. Giving your posts an aesthetic accent is great! But your sentences and words should be clear enough for people to understand. Remember your words that you type should form a wonderful image in reader's mind.
3. I can never miss this tip.
I have seen many bloggers who just log for followers. They focus more on their stats rather than their content. So my advice is write your posts with all of your heart, your wonderful write ups will surely bring up more people to your blog.
Yes, I know I have said this in my previous posts but this was a must mention😉.
My nominees
It is difficult to select just 15 bloggers, so here is my scheme!
All my followers who read this post are nominated !
I will add comments on a few blogs which I really want to be nominated!

And let me just say "Thank you for reading my post! Congratulations! You are nominated for The Blogger Recognition Award!"
Bye Bye!
See you Soon with another Post!