Hello!
This post is pretty unique cause it's the first "tag" thing I've ever tried (This blogging world is soooo vast! There is still a lot to explore!)
So, Lemme explain this tag started by Nehal and tiction. (Do check out their blogs! I'm sure you'll love it!)
GIF's, in some manner, we all love them. I'm not addicted to them but I really love using them! They(Nehal and Tiction) will provide a prompt every wednesday and you need to share you favorite GIF keeping in mind the topic. Gosh! I'm bad at explaining…..let's just read the details they have provided.
Every Wednesday, a prompt would be given by us on our blogs.
You'd have to find your favorite GIF related to that prompt and post it any day of the week you want along with your most recent emoji on your blog under the tag name- GIF-y Love. We too would share our weird favorite GIFs
The next week, we'll give a shoutout to our favorite GIF among all of yours.
(The results and next week's prompt will be posted on Tiction's blog)
Phew, that was a better explanation.
So the prompt for this week is…….(drumroll)……….
*IDK*
This really matches me cause I'm clueless most of the time😂
My fAvoRitE "IDK" GIF is:-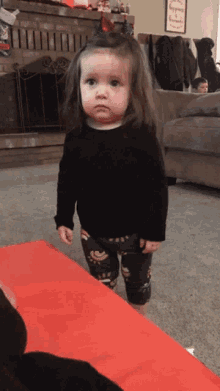 So, if you enjoy using GIF's, I guess you should give this tag a try! I really loved it 😜
Oh! Wait the most recent emoji I used is —-> "😜"
So, that's all for this post! See you soon!
Till then….Bye!