Hello!
If you're wondering about the randomness of the featured image…. A little backstory this image used to be my wallpaper for some time. (I don't know why am I talking about the featured image?!)
You might already be knowing about this tag started by tiction(Fictionally Crazy) and Nehal (Books and Words). Both their blogs are lovely!
If you don't know about this tag….no problems, I am here with my fantabulous explanation!
Or I'll do what everyone does.(ctrl+C and ctrl+V)🤣🤣.
GIF's, in some manner, we all love them. I'm not addicted to them but I really love using them! They(Nehal and Tiction) will provide a prompt every wednesday and you need to share you favorite GIF keeping in mind the topic.

Their Rules/ Details
Every Wednesday, a prompt would be given by us on our blogs.
You'd have to find your favorite GIF related to that prompt and post it any day of the week you want along with your most recent emoji on your blog under the tag name- GIF-y Love. We too would share our weird favorite GIFs
The next week, we'll give a shoutout to our favorite GIF among all of yours.
So the Prompt this week is
.
.
.
.
"I'm Lazy"
Well that's a fact about me!😂
So, proceeding with this super relatable GIF.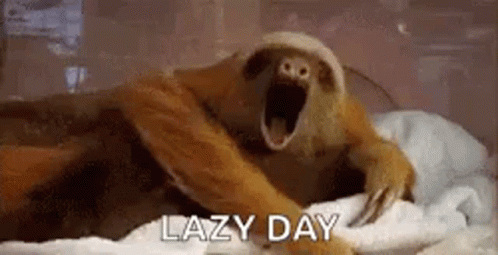 I tried to limit myself to one GIF but…………I'm sorry!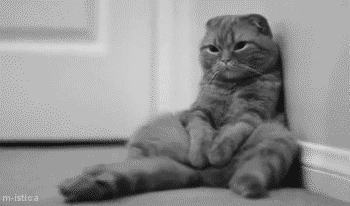 Thank you for reAdinG this short post!
This was a very fun tag! Be sure to try it! Also the last emoji I used is "😂".
Also I don't know why but I'll give a link to the previous part.
That's all for this post!
See you on Friday! Bye!
Also please drop some ideas in the comments, I'll surely love to write a post on those lovely ideas.